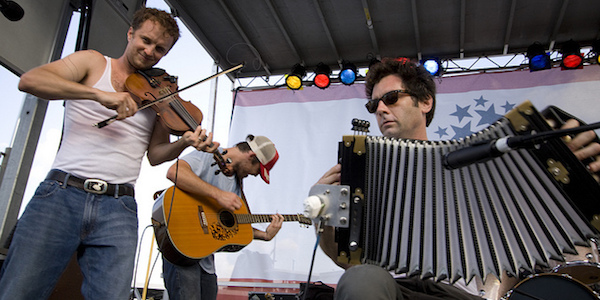 Credit: Lost Bayou Ramblers | photo by Derek Bridges
Zydeco Crossroads' parent station WXPN has announced the line-up for this year's highly anticipated XPoNential Music Festival, taking place across the Delaware River at Wiggins Park from July 24-26. Among the roster of XPN staples and exciting up-and-comers are two Louisiana acts that will bring some Creole and Cajun heat to the breezy waterside venue.
Buckwheat Zydeco and Lost Bayou Ramblers were tapped to represent the Zydeco Crossroads project at the annual festival, which draws thousands of music fans to Camden, NJ for three days every summer. They'll follow in the footsteps of C.J. Chenier & The Red Louisiana Band, who kicked-off the project last summer with a rocking set that had the crowd on their feet.
Watch the Red Hot Louisiana Band's set below and learn more about this year's festival here. Tickets are on sale now and be purchased via the XPN Concert Calendar here.